I love photos and like software that allows management, editing of photos. You have already seen a lot of reviews of softwares related to image management in this blog.
Ashampoo Photo Optimizer
is a well reputed software for optimizing image quality and applying effects to it. Version 5 of the software is currently in beta development and will be released on 27 th June. I was approached by Angela Woisch of Ashampoo for reviewing the software and after trying out the software I was amazed in honest words. The software has essential as well as advanced features that can attract everyones attraction.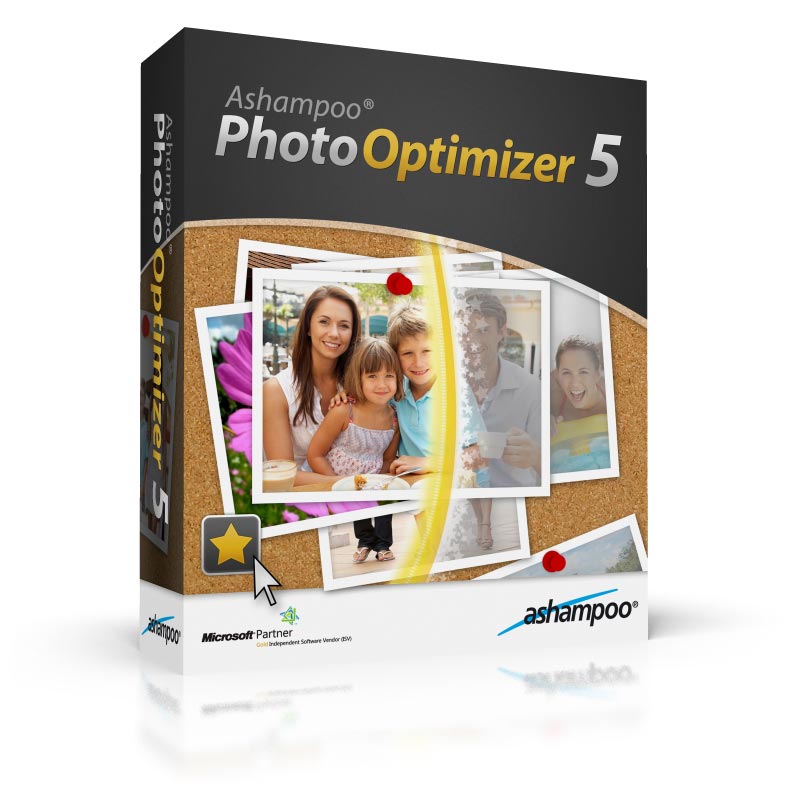 According to the developer
The Ashampoo Photo Optimizer 5 is the intelligent tool for that certain something in your photos! All functions are clearly arranged and easily accessible. This allows you to achieve amazing results right from the start. Add brilliance and refinement to your pictures in just a few clicks!

Features & Specifications
Installation
Installation is smooth with the 46.4 Mb installed signed by Ashampoo GmbH & Co. KG.
During installation you got to be careful to choose custom installation and use the following settings to avoid installation of MyAshampoo Toolbar.
The software installation takes up 70.4 Mb of disk space.
The software offers a 10 days trial without registration but right after the installation, a web browser window will open and you will be prompted to register for a 40 days trial license.
System Requirement
Operating System:
Windows® XP, Windows Vista®, Windows® 7.
Computer:
Any computer that runs one of the operating systems above.
Graphics card: min. resolution 800 x 600 with 1 MB memory and 16-bit color (high color)
Recommended: resolution 1280 x 1024 or better, true color
RAM and disk space:
1 GB RAM or more, hard disk space 75 MB
CPU:
1500 MHz (or higher) x86/x64 CPU
Software:
Microsoft .Net 4.0 Framework
Software usage and GUI
The software has a very fresh design for quick navigation to all features and offers a "before and after" effect for better previewing the image after applying an effect.
Main GUI
 The software offers one click optimization for automatic improvement of a batch of images.
 Ashampoo ®  Photo Optimizer 5 offers essential photo management features like Color Correction, Mirror Vertical/Horizontal, Rotate Left/Right, Free Rotation and Text/Image Watermarking.
Watermarking
You will be able to apply effects like Sepia, Grayscale, Invert and Image Age.
Aging Effect
Correction filters like Blur, Sharpen, Median, Outline & Reduce Noise can be applied to images.
Noise Reduction
You can remove annoying red eyes from images in no time. Just outline the affected area and click Ok.
Red Eye Correction
You can set output jpeg quality, retain original image metadata, preserve original date of file save.
Settings Window
Photo Optimizer 5 automatically makes backups of the original versions of your photos in a database with a location that you can determine yourself. This way you can experiment extensively with all the amazing effects and try out different settings without having to worry about the original image.
The software can print copies of images. It can also print multiple images and you are given options to manage the ways those photos will be oriented.
Print Images
You can send optimized images via email or publish it to Facebook or Picasa or set it as Desktop Wallpaper.
Set Image as Desktop Wallpaper
A video demonstration of the software is the following
My Verdict
Ashampoo® Photo Optimizer 5 is really an exciting application to have. I liked new features like automatic backup of original images and "before and after"previewing. Although the software is not a freeware, the price tag of $14.99 is justified for such nice software.
Since I used the beta version to test the software I was not surprised to get a few bugs huge. The software uses high system resource and the help file is not loading. I am sure this bug will be fixed in the stable version.
I was astonished to see that the software do not offer opening a single image and allow dragging a dropping images. I wish to have these features in the stable build or in any next updates.
Download
The beta version is not what I will recommend you to use in a productive system. But if don't mind testing, download the beta from the following page
Giveaway
Angela agreed to arrange 10 promotional licenses of the software to giveaway to our readers.
If are interested in a copy of the software please follow the rules
Comment below to notify me which rule you have followed.
If you have subscribed to Email Newsletter, a comment using the email address used to subscribe newsletter is sufficient. Please don't write the email address in the comment.
If you have liked the Facebook Page, either comment using your Facebook Profile or comment using any email address but with a link to your Facebook profile page.
Optionally, you may share about this giveaway in any social networks, forums, blogs etc.
Giveaway will run until 29th June, 2012, 23:59 GMT.
Giveaway Ended
Good Luck !!